Hello there,
I didn't forget I had a craft challenge going on for myself. Nor did I forget my readers. (hopefully who are still around – life is fickle these days like that.)
I took a break yesterday to express my solidarity with what is happening around the world namely one movement in particular which is the #blacklivesmatter movement and #blackouttuesday .
I have another post up here on the blog which says exactly what I said on my Instagram feed. I realize it is a start, tiny, but strong and may we feel waves of it in all the injustices we, as a human race, perpetuate in this world. I also feel the need to start writing on all these like I used to earlier in my twenties and adolescence.
Not to take away from the moment and the importance of it, I did also craft. Bringing us to the subject of this post. I crafted for day 95. I'm behind by a day, but hey! there are certain things that take precedence. Say justice and equity and equality and fraternity. Note how I slid equity before equality?
I digress. Crafting. That's what I'm talking about in this post. I crafted my first Father's Day card of this year! Not entirely satisfied with the outcome, I shall leave it as a precursor to getting my crafting mojo for the next ones!
This is one shot of it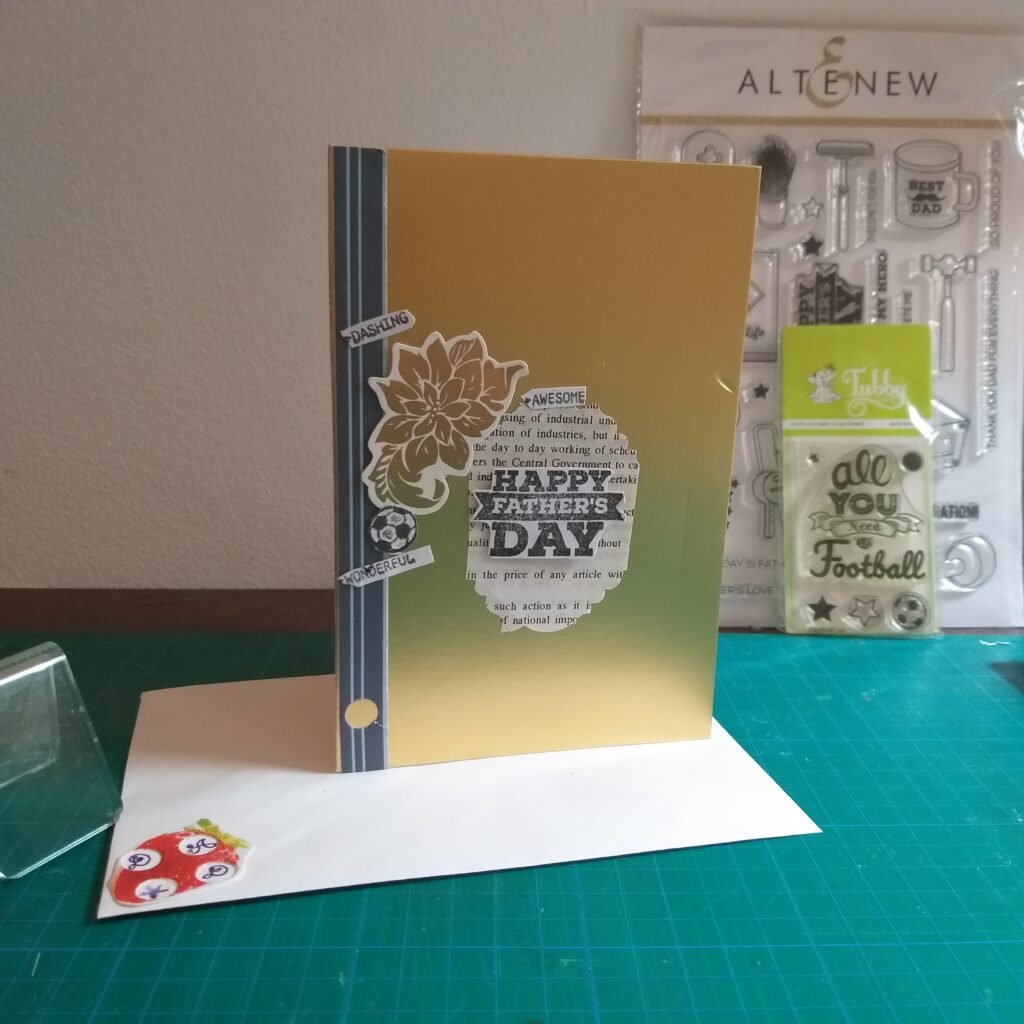 Unhappy with the punched out space on the face of the card, this is what I did further.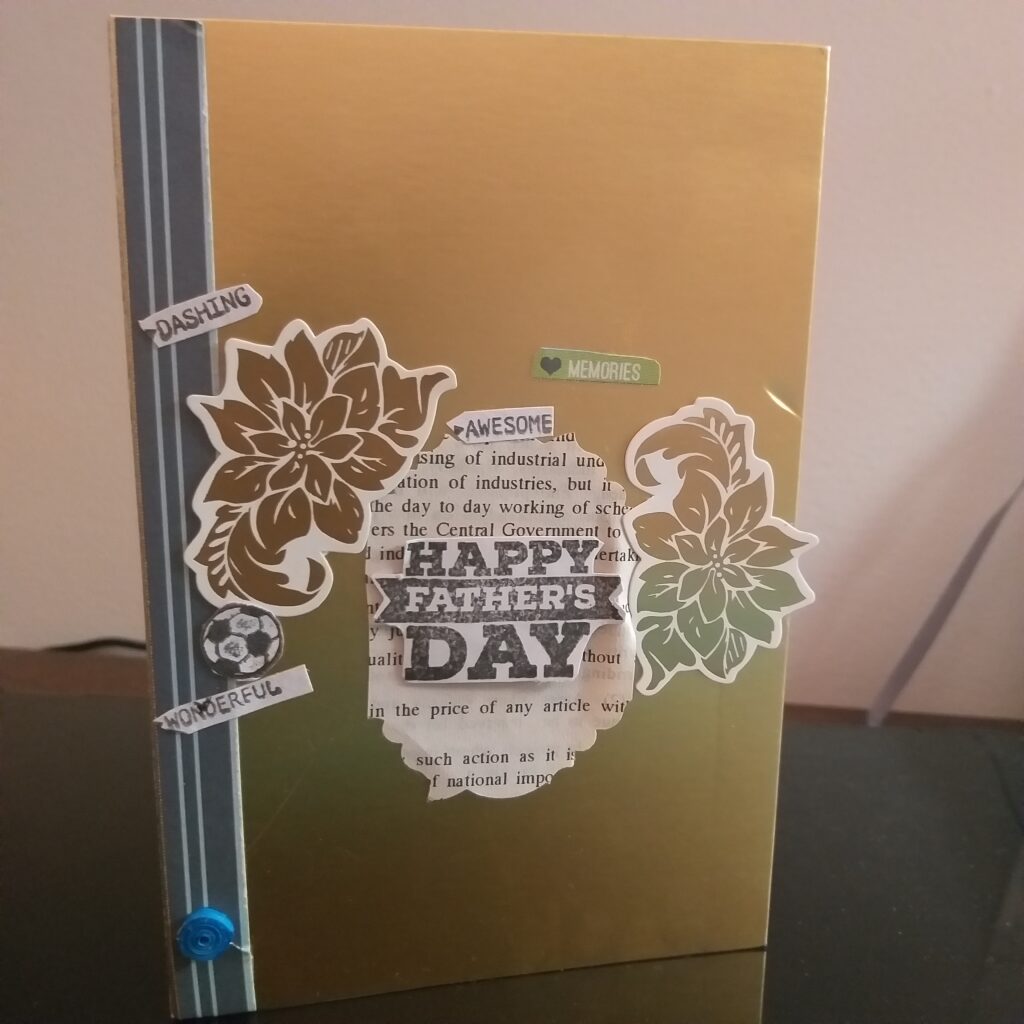 I had gold cardstock, though the cardstock was not textured on the inside which I wasn't very happy about but well, all in all a good first try after a few months of not crafting cards.
I stamped down some of the sentiments of the Winnie and Walter sentiment stamp set of Leave it to Dad. The reason I have linked their blog and one of their email ids, is because due to unfortunate reasons, the W&W co., closed their doors at the end of 2019.
I also stamped the main sentiment of Happy Father's day using the Altenew Every Day is Father's Day sentiment stamp set. I used some of my embellishments like the flowers and I quickly coiled a tight coil of paper using my quilling tool and all done!
I am also tagging my friend and mentor in card-making and paper craft blogging Anushree Vaish here for her to take a look. I hope you like it, Anu! I know the lighting sucks, but I promise I'm working on it.
Now I am going to challenge myself and by that I mean put myself out there. As the June 2020 Inspiration Challenge is up at the Altenew blog, I think to myself why not? Especially as one can enter as many times as one wishes, so here goes. Readers are warned, more father's day cards will be coming in shortly.
Above featured is the Inspiration pic for the June Challenge by Jaycee Gasper.
Thanks for reading this,
Kind regards,
Sanaa