Hello there,
I couldn't post this in time even though I crafted, due to a severe toothache I had. I had to go into emergency into our local dentist's office to get it extracted since the wisdom tooth actually broke! Having a bit of a laugh on this irony 😀
Well in these days I definitely was fearful of going into the dentist's office but everything was smooth and the dentist wore one of those hazmat masks while working on my tooth. He was quick, professional and efficient. I feel like I was subjected to a painless, one of the fastest tooth extractions ever.
But enough said on my dental health, I'm tired and you're definitely tired of reading on that.
In pain, I usually cannot sit quiet, I need to move, unless I'm severely ill with a fever etc. Hence I decided I would do something completely different from bookmarks.
I had this tealight holder bought from one of my craft de-stash groups early last year ( ah ,2019 the joys!). It should look something like this when done as on this site, however I doubt it was purchased there. It was MDF board, and needs to be attached together so this will be a 2 part post.
I painted it all in white acrylic paint and that's how that looks: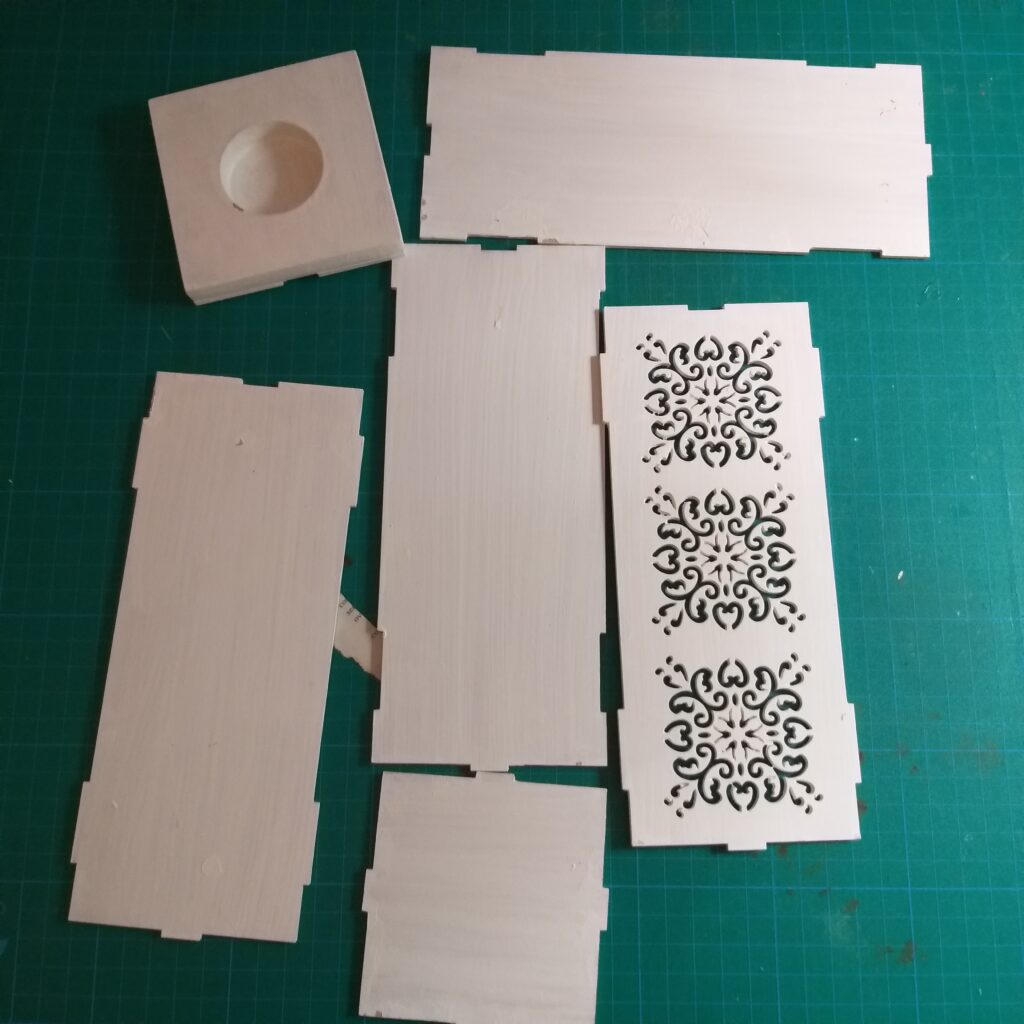 I forgot to place the base of the whole tealight holder in the photo, but never matter, I will be adding it once I make it.
What do you think I should do with this? Stick to painting or should I decoupage with Mod Podge, or stamp and stencil it? Mixed media, anyone?
Let me know, I will be re-visiting this shortly.
Thanks for reading,
Sanaa