Hello there,
I was struggling to get online to type out all my posts and get my work posted in time for the days given above, in all my chores and my having a lot of things on my mind weighing me down.
Imagine my struggle then, when a new more stressful item made it's way to the top of my head. An eventuality none had foreseen. I then, realized that no matter what the struggle with the voices in my head, I need to step back and do one thing at a time, one step at a time, one task at time.
I know as a reader it is very confusing to read the above, but I am not yet ready to share; though, what I am ready to share is my craft. And that's below.
For today's card, I made a Father's day card keeping in mind the brown and blue tones of the Inspiration Challenge at Altenew and used another sentiment from their Best Dad stamp set as before. This sentiment resonated with me as I remembered my father whom I called Abbajji, he was my inspiration as well. Still is.
Above featured is the Inspiration pic for the June Challenge by Jaycee Gasper.
Coming back to the card, these days I have been thinking of choosing and trying new mediums on cards and mixing it all up.
To that end, I chose quilling and water coloring the base for this card below and stamping down this cute wooden stamp leaf that I found at a local store "Meshwar". It really is the Saudi version of the dollar store. I'll post all my go-to places here in the kingdom in another post. That is on my to-do list.
I really seem to be meandering through my post today hence without further ado, here is a pic of what I mean: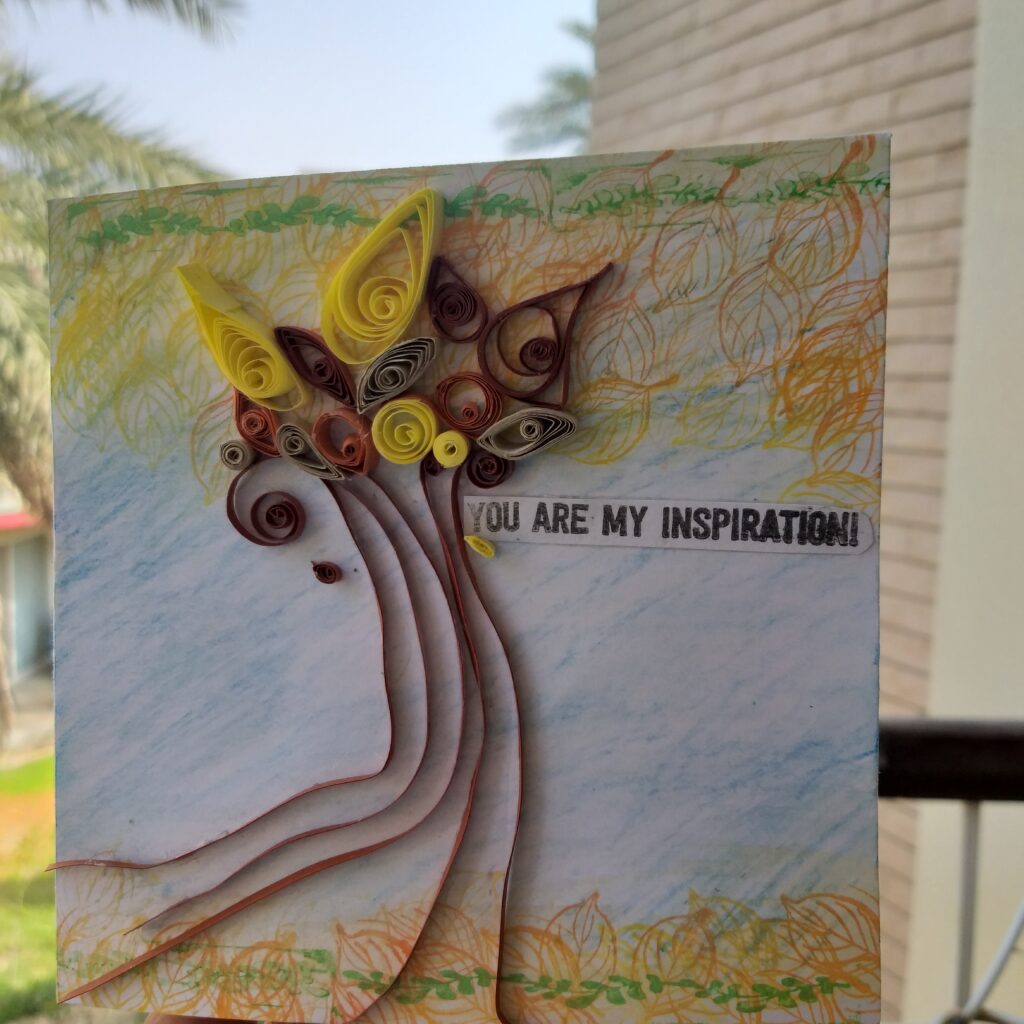 I first used my multi-color orange yellow tone set from Daiso, yes Daiso! and stamped down the wooden leaf stamp set I got from the above store. This I thought gave the leaves a very autumnal look, (I could be wrong) then, stamped a green vine passing through in semblance of a border on the top and bottom.
In the middle white space I painted blue with my watercolor pencil. After that layer had dried I started building my quilled autumn tree (abstract at best), stamped down the "You're my Inspiration" sentiment from the Best Dad stamp set from Altenew and placed it next to the tree.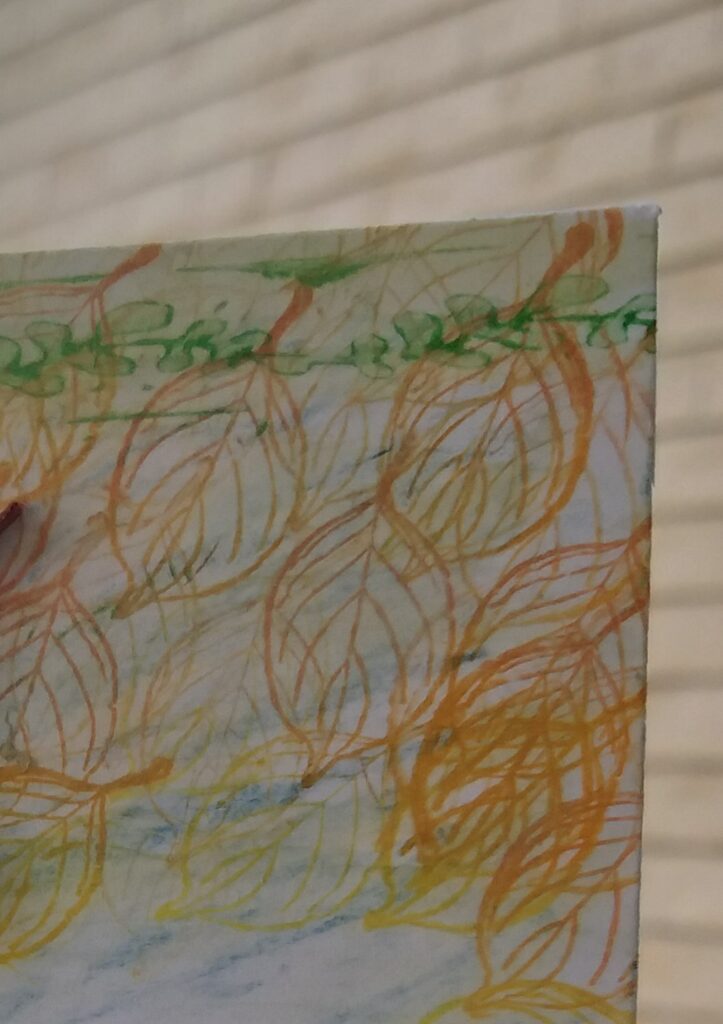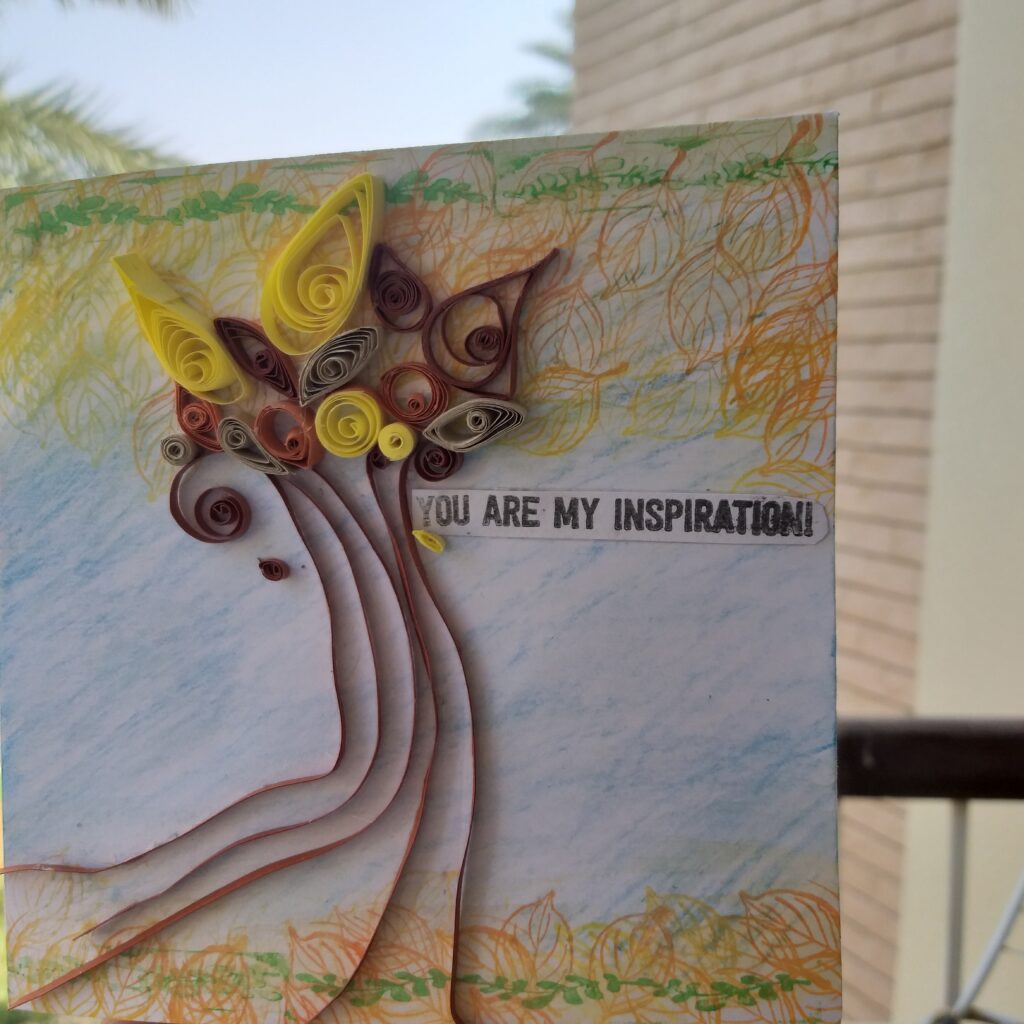 I chose a tree for quilling because like trees with strong roots, Dads' also root for their sons and daughters reaching high above to give them opportunities and grounding them in values deep in the salt of the earth.
Miss you Abbajji.
Till next time,
Sanaa