I was in no mood to craft today however I pushed myself. After doing a quick socially distant visit to Jarir bookstore on the Corniche in Khobar where they had lovely discounts on all toys and diy craft sets for children and an offer that's on till 14th June on all fiction books clubbed with self-help which is buy 2 get 1 free. Do check it out as the prices for the books as well are extremely affordable. No, I am not affiliated with them, I just need a good book fix now and then don't you?
Getting back to the point, I bought these lovely classics for a couple of teens I know who love books and thought, why not make them some bookmarks to go along?
So that's what I did, I took some good cardstock, cut out a smaller white rectangle, got cutting with some good ole craft edge scissors to get that curved look, added a lovely sentiment on top, punched a hole, wove some paper yarn into it, stamped down the Stampin' Up! sale-a-bration sprinkled expressions in some pink craft ink, drew around them with the STA metallic colors and added some pink and purple Nuvo drops!
Yes, I'm done, I promise! And no, only when I'm super excited I talk like that! Trust me, easy-peasy! Take a look below…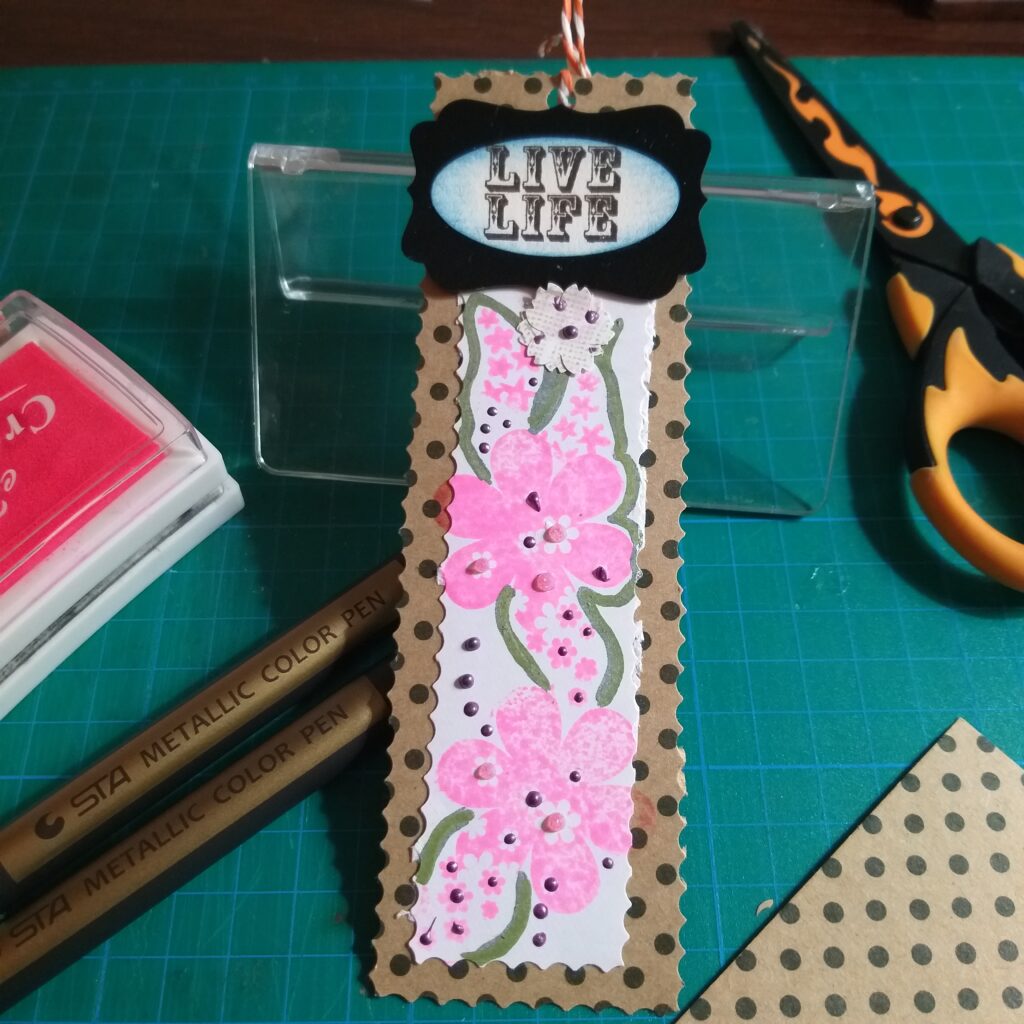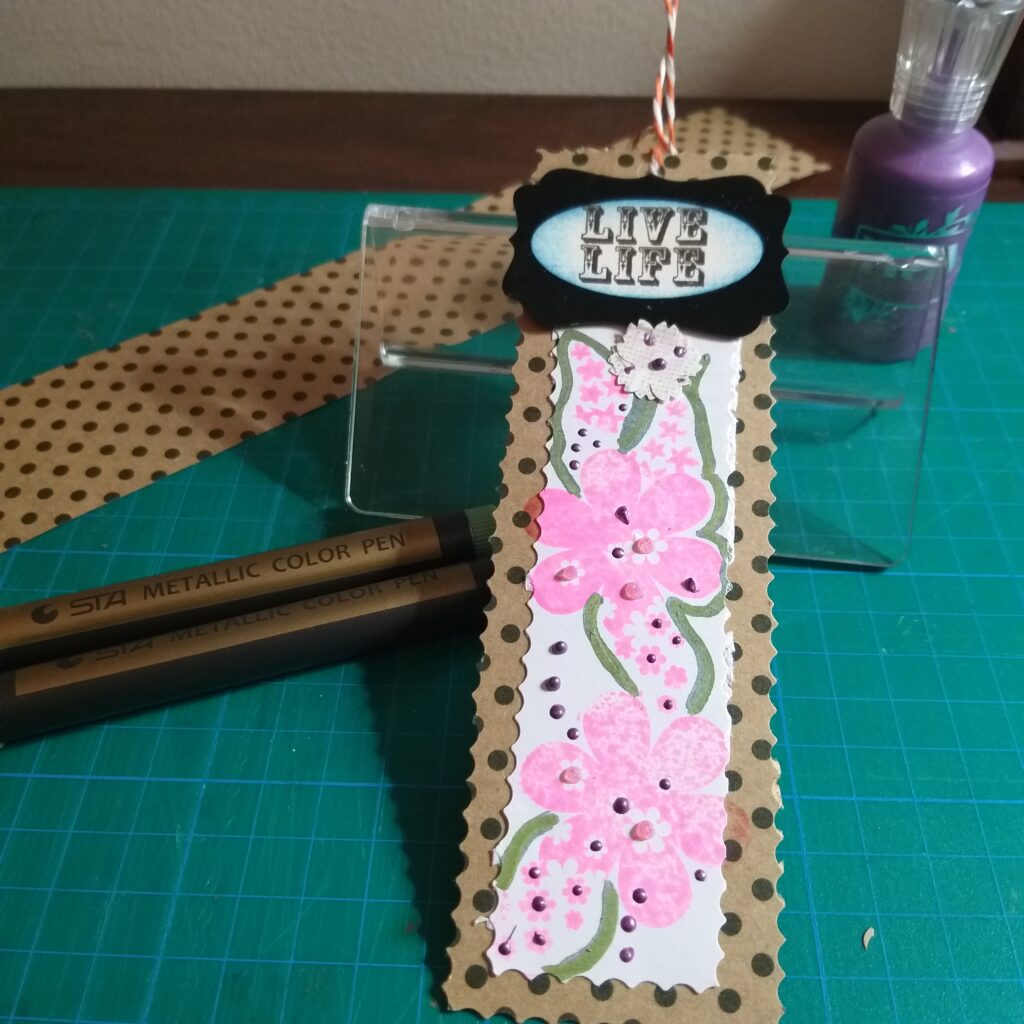 In case you're wondering why I am ruing my nuvo drop, it fell on its head while taking this pic, hence the regret.
Well, at least day 98 is done! 😉